Gilad Efrat
b. 1969, Beer Sheva, Israel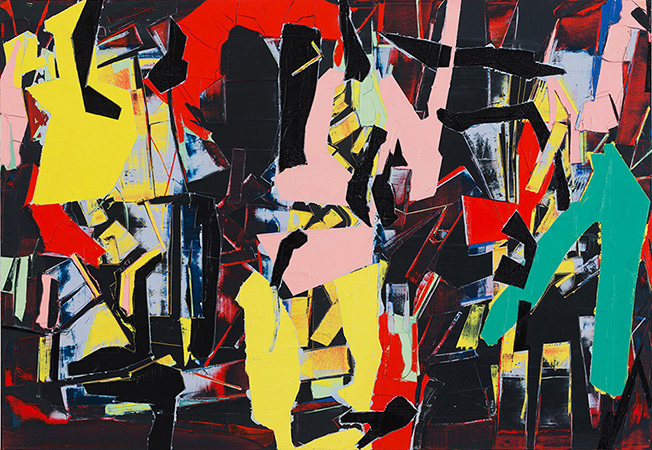 Gilad Efrat, Untitled, 2016
oil on canvas, 68 7/8 x 98 3/8 inches



Gilad Efrat (born 1969, Beer-Sheva, Israel) received a BFA from the Bezelel Academy of Art and Design, Jerusalem, in 1995 and an MFA from the same institution in 2003. From 2004-2006 he lived in Houston, TX, while participating in the Core Artist-in-Residence Program at the Museum of Fine Arts, Houston. Efrat has been included in numerous group and solo exhibitions in Europe, the US and Israel, including Ape Scape, Museum of Art, Ein Harod, Israel (2010), Common Place, Galleria Oredaria Arti Contemporanee, Rome (2008), Archeological Site, St. Augustine Church, Erfurt, Germany (2004), and solo exhibitions at the Noga Gallery of Contemporary Art, Tel-Aviv, in 2000, 2002, and 2004. He presented his fifth solo show at Inman Gallery in September 2017. A leading contemporary painter in Israel, Efrat will be the subject of a large-scale solo exhibition at The Israel Museum, Jerusalem, opening July 16, 2019, and running through January 4, 2020.

Efrat lives and works in Tel-Aviv where he is an Associate Professor at the Shenkar College of Engineering and Design.


Click here for the artist's resume.