Robyn O'Neil
b. 1977, Omaha, NE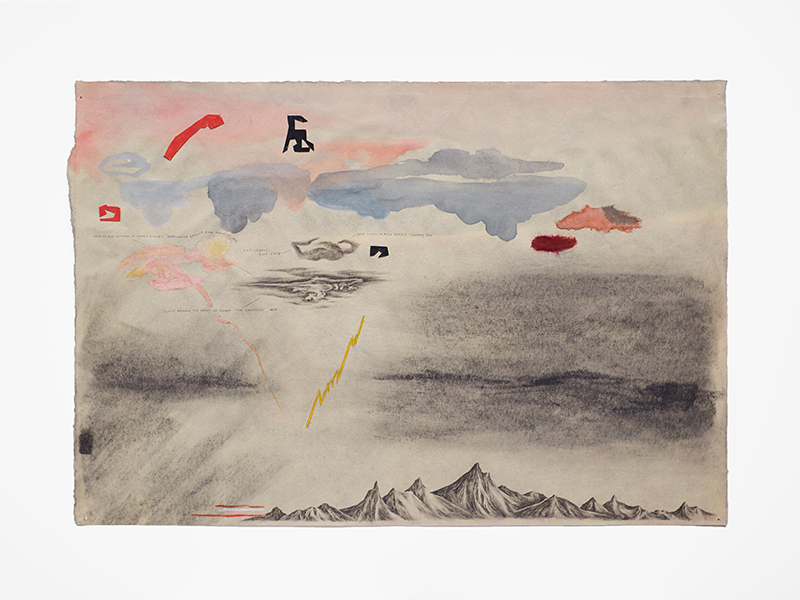 Robyn O'Neil, Hand of God, 2020
watercolor, graphite, colored pencil, 12-1/2 x 18-1/2 inches



Robyn O'Neil (born 1977, Omaha, NE) received her BFA from Texas A&M Commerce, and she currently lives and works in Seattle, Washington. Her drawings in dry media range from intimate landscapes to large-scale, multi-panel works. Often surreal or symbolic, her drawings reference personal narratives and art historical allusions, dealing with themes of memory and self-identity.

O'Neil has been the subject of solo exhibitions at major institutions, including at the Contemporary Arts Museum, Houston; the Herbert F. Johnson Museum of Art at Cornell University in Ithaca, New York; the Sheldon Museum of Art, Lincoln, Nebraska; and the Frye Art Museum in Seattle, Washington. In fall 2019, the Modern Art Museum of Fort Worth presented a twenty-year survey featuring the artist's acclaimed film, WE, THE MASSES, which she conceived of at Werner Herzog's Rogue Film School in Los Angeles. She has been included in many prestigious group museum exhibitions, including the 2004 Whitney Biennial. Her work can be found in the permanent collections of the Dallas Museum of Art, Dallas, Texas; Whitney Museum of American Art, New York; Blanton Museum of Art, Austin, Texas; Museum of Fine Arts, Houston, Texas; the Modern Art Museum of Fort Worth; Philadelphia Museum of Art, Pennsylvania; and the Herbert F. Johnson Museum of Art, Cornell University, Ithaca, New York. Further, O'Neil is the recipient of numerous prestigious awards, including a Joan Mitchell Foundation Grant, an Artadia grant, and the Hunting Prize. She also hosts the popular podcast, "Me Reading Stuff."


Click here for the artist's resume.